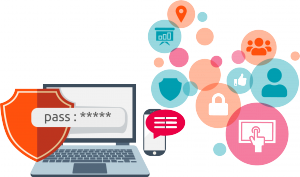 Your browsing data remains confidential
TimeOne may collect your browsing data using data collection tools (cookies, tags, tags, and / or any other appropriate technical means), to provide you with a better user experience. This navigation data then remains exclusively in the TimeOne tools and remains confidential.
You choose who to send your declarative data to
As part of these marketing activities, TimeOne may constitute one or more files containing information that you voluntarily provide to receive a Service. This Personal Data is collected when you register for a service or any other marketing event (e.g. game, study, survey, etc.) and whatever media is used. These data are generally your identity and your contact data (e.g. postal and / or electronic address, phone number) and can also be associated with various data (information related to the home, family, income, interests, etc. . .).
You may be offered to receive commercial offers from the TimeOne Group and / or its partners. When your declarative data is used for commercial purposes, the TimeOne group collects your consent in accordance with the regulations in force.
They may, with your consent by ticking the boxes provided for this purpose, be used by the group TimeOne (1 and 2) or / and its partners (3) and its providers (4).
The declarative data collected is necessary to enable you to benefit from the requested service (e.g. test request for a vehicle).
● (1) and (2) If you checked the "Yes" box for the "TimeOne" option, your declarative data may also be used by TimeOne as part of the service for which you registered or other Services which would be likely to interest you.
● (3) If you checked the "Yes" box for the "Partners" option, you will also receive communications and commercial offers for products and / or services provided by our partners. Our partners will then have your declarative data.
● (4) Your declarative data may also be transmitted to TimeOne's service providers to ensure the effectiveness of the Services you have ordered, for example, as part of the requalification of information by telephone. These providers may be located outside the European Union.
Data Conservation
TimeOne implements all necessary means to ensure the security of your Personal Data and takes all appropriate measures to reduce the risk of loss, deterioration or misuse thereof.
Personal Data is kept in accordance with the laws in force in the concerned country.
Technical subcontractors
If our subcontractors service providers have been mandated to process data on our behalf,
we may transmit your personal data to them, but only in strict compliance with the European regulations on data protection. This linking can possibly require a transmission of your data to partners located outside the European Union.
As an indication, the data stored by TimeOne remain in the European Union and in the European Economic Area.
It is only with your consent or only as part of a transmission to a state institution based on mandatory national legislation, that we may transmit your data to third parties other than those mentioned above.