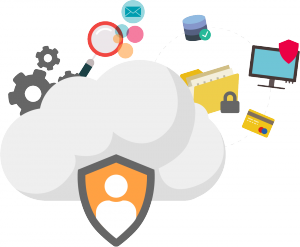 Protect your data, our priority
TimeOne ensures your confidentiality data preservation by implementing all the technical and organizational measures capable of ensuring, from their collection to their erasure, the security necessary for their protection.
We also make every effort to protect the data managed within the framework of our services against any accidental or voluntary destruction. Therefore, even when you delete data used by our services, we do not immediately delete residual copies on our active servers or those stored in our backup systems.
Protected infrastructure
To meet its security obligations, TimeOne guarantees the use of secure collection, transfer and archiving systems. The data is stored in a secure environment that is not open to public access.
Secure and proportionate access
The retention of personal data takes place on the one hand in full compliance with the legislation in force on the protection of personal data and privacy, and on the other hand in accordance with our contractual obligations. In this respect, we implement the appropriate technical and organizational measures to ensure secure and limited access to data. With your consent, only our business partners wishing to offer you the products and services appropriate to your needs will have access to your personal data.